Calendar
From FSPFC Wiki
Liberty Calendar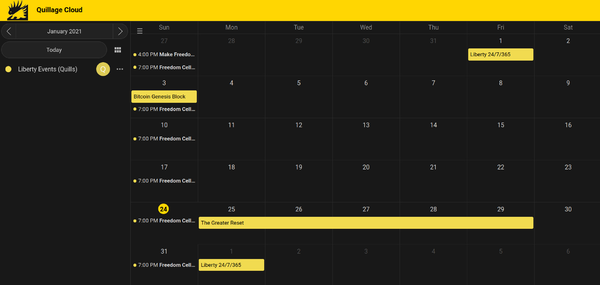 This calendar will be kept up to date with major liberty festivals and events.
You can subscribe from your phone, or any major calendar app that supports ical.
Click the link below to subscribe, or click "Download" from within the calendar link above.
ICS file for Google

To add to Google calendar...

Right Click URL for Google and click Copy Link Location
In Google Calendar, click "Add other Calendar", and click From URL
Event Schedules
Schedules are the detailed daily listings of what's happening during the events.
If you'd like to create a schedule here for your event, first create a [Quillage cloud] account, and then Contact me
Annual Events